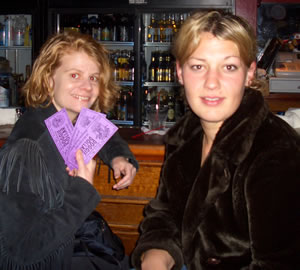 Our faithful associates Mel and Kelly, brandishing the infamous "Doggie Dollars" from Lagunitas Brewing Company.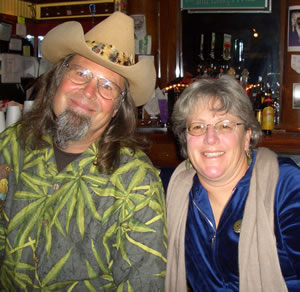 Greg & Sally Peacock...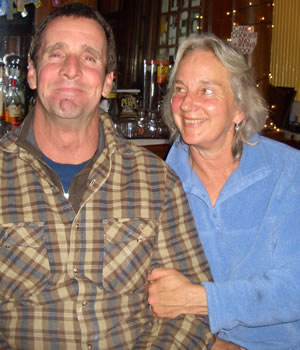 Pete & Dana (Pete was on hand 'cause with the Bar Association playing such smokin' hot tunes, something might catch on fire....)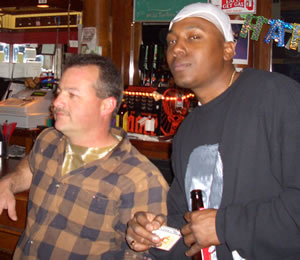 More new friends...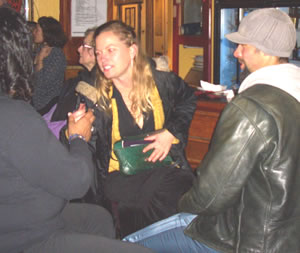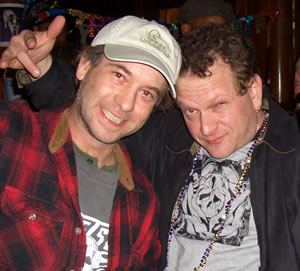 Scott Randolph from the hickabilly band 6L6 and birthday boy Mike....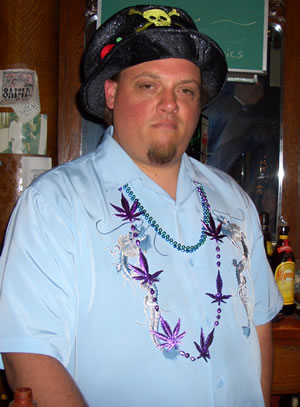 Jesse, holdin' court behind the plank... always remember to tip your bartender!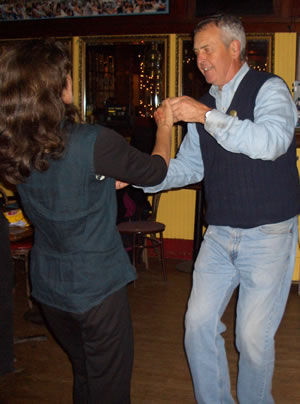 When was the last time you saw a dancing Peacock?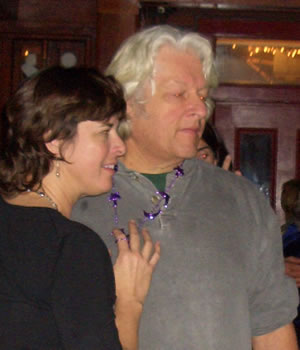 Everybody's goin' out and havin' fun....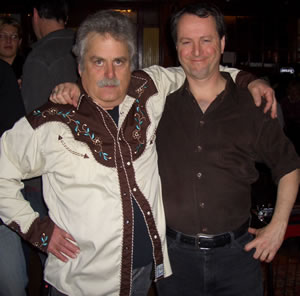 Famous '60s rock drummer Bill Bowen cast aside his tie-dye for a new look to play with the Bar Association. Bassist Tumbleweed Tim Bush is SO proud of him!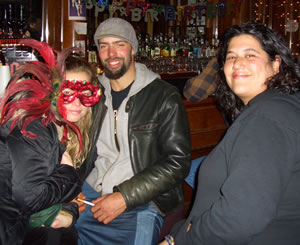 In Bolinas, it's pretty much Mardi Gras ALL the time!