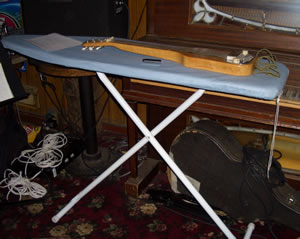 Scott Randolph's hi-tech lap steel stand...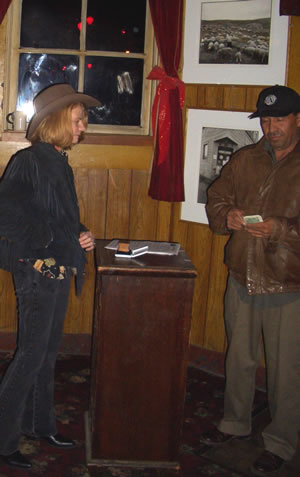 It's a group effort! Mel helped at the door...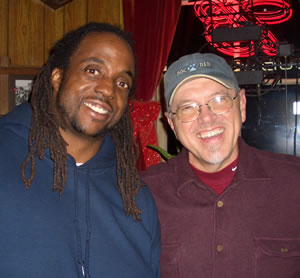 ...and these guys helped by having fun!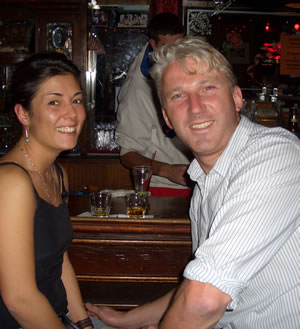 Julie & friend...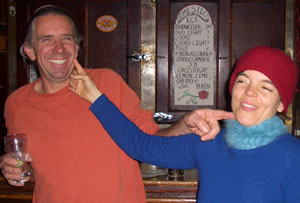 Joe and Beth, goofin' as usual...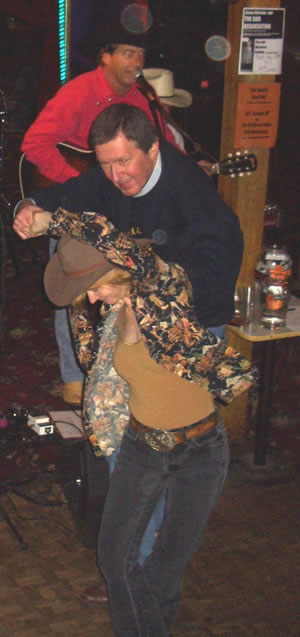 Just gotta dance!!!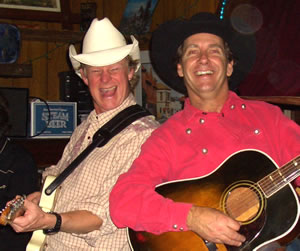 Dana Olsen & Danny Montana were fired up
after listening to 6L6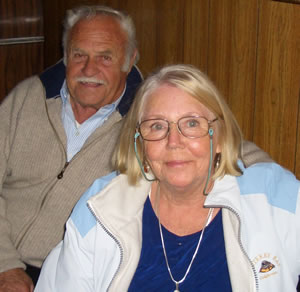 Chris P.'s mom & dad came for 6L6 and
stayed to hear the Bar Association.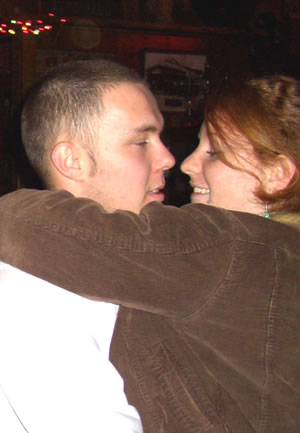 Dance, dance, dance....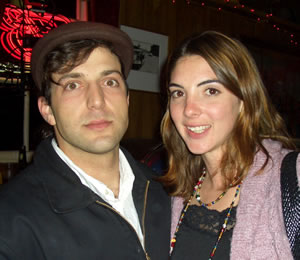 More fun fans...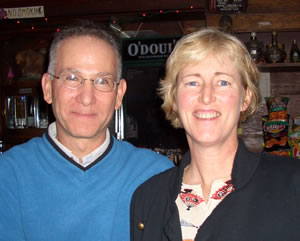 These folks kept us entertained while we
worked the door.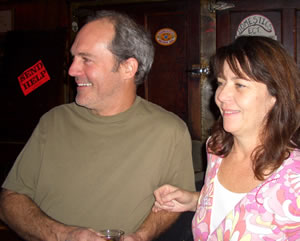 Linda & Chris came all the way from Pacifica;
we discussed our shared fondness for the
Linda Mar Beach Taco Bell...