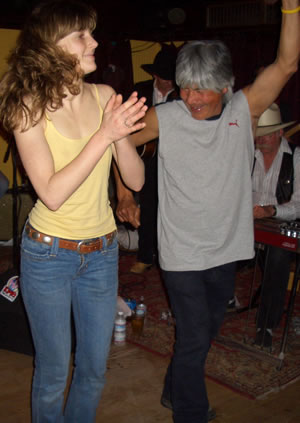 You just gotta hit the floor when the Bar Association hits the stage...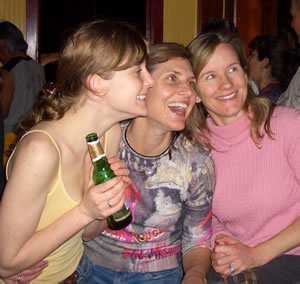 YeeeeeeeHawwwwwwwwwwww......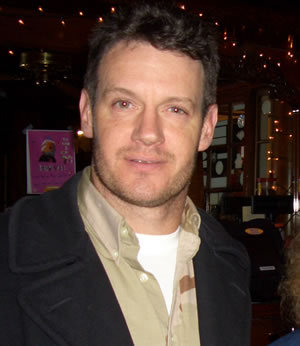 It's great to see new faces...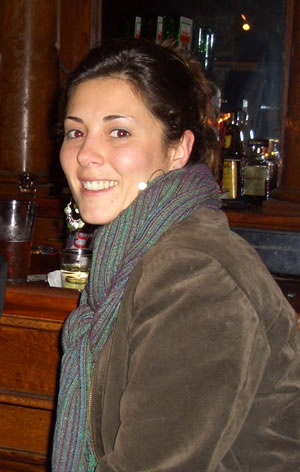 ...and familiar ones! Hi Julie!
Magica and Smiley's proprietor Don Deane...lookin' SMILEY!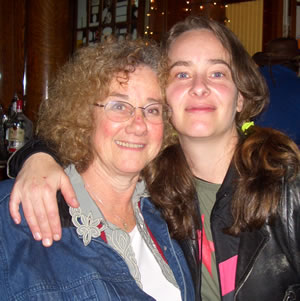 More new friends...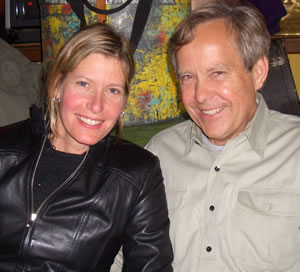 Listening to the Bar Association makes for a great date night!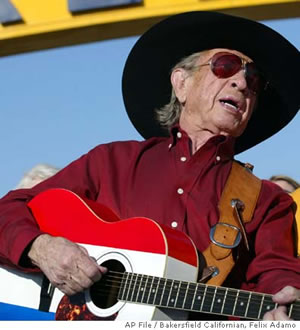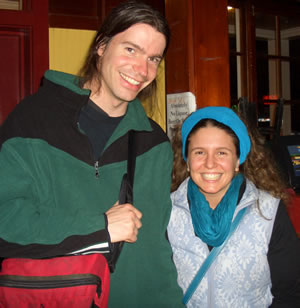 Hey, guys! Come on in off the beach and have some fun!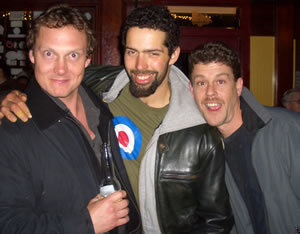 Superb bass player Ben Pfeiffer and buds (Hi Stephan!)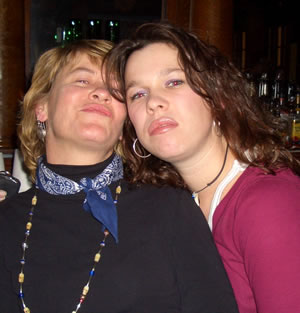 Katie and Jessica...good to see you guys again!

Smiley's is a heckuva romantic joint....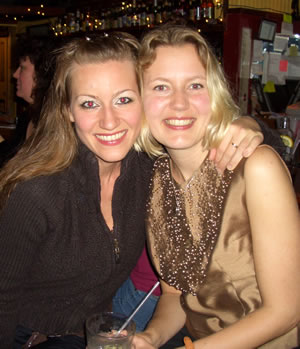 We love seeing our audience have fun!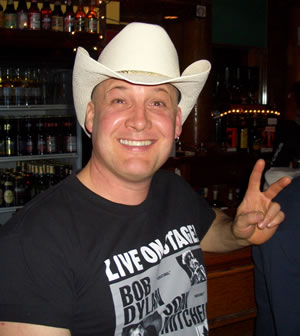 Another cowboy for peace! Local amp tech Stan Bailey...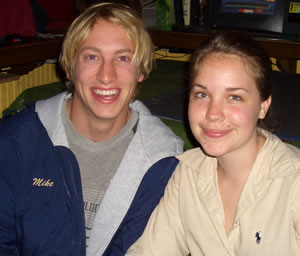 Hope to see you guys again soon!
The Bar Association wants to dedicate
this show to country great Buck Owens (August 12, 1929-March 25, 2006), one of the godfathers of the Bakersfield Sound...California's OWN style of country music.