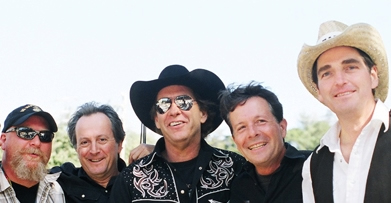 Meet the band (left to right): Beau Faw, drums; Tim Bush, bass;
Danny Montana, lead vocals and rhythm guitar; Phil Richardson, vocals, fiddle; David Phillips, pedal steel; not pictured: Dana Olsen, vocals, lead guitar.
Look and listen ....
Videos from the show with Marshall Tucker!!!
Download & listen to tunes from our new demo!
Callin' Caroline (Worley, Leslie, Rogers)
Stand Back (Call, Johnson)
I'm Pourin' Whiskey on Her Memory (Call, Johnson)
Bookers and club owners...
Check out our online promo package! Band bios, sound clips and more, all downloadable. email us!
Contact us...
For comments, to get on the mailing list, or just to say "Hey!," email us!!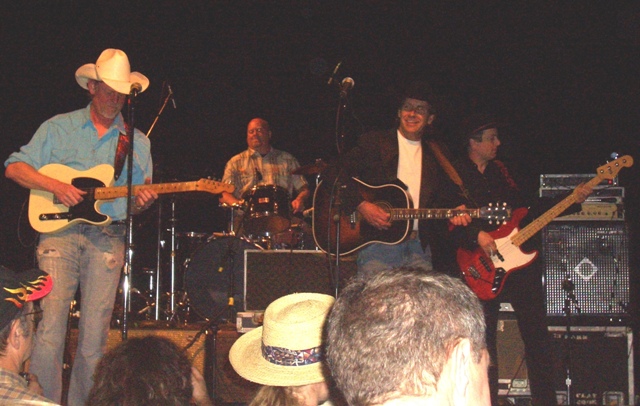 Calendar

Visit us on Facebook for the latest gig listings!

Gig and fan pix....
Check out this slide show from the Mystic Theatre courtesy of the Marshall Tucker Band....great photos of BOTH bands!
Check out great photos from our shows... were you there?
Press...
Read THE NEWS MARIN article about the band (Adobe PDF reader required)
Where we've been... Previous gigs....
Our associates....
If you've played with us in the past, or even just fill in on occasion, you're in here....
Links...
Looking for great vintage-style western wear? Check out www.vintagewesternwear.com. That's where we shop!
We love to play with the Dogtown Ramblers...from the Lagunitas Brewing Company. Great beer!